100% funding for energy-saving projects.
Finance energy efficiency, renewable energy, water conservation, resiliency improvements, and related costs.
Long-terms, with fixed interest.
Projects are financed over the useful life of the improvements with fully amortizing terms ranging between 5 and 30 years.
Owner keeps all tax credits & incentives.
All tax credits and utility incentives stay with owners for the entire loan.
Designed to assist with Local Law compliance.
PACE reduces the financial hurdles to compliance with LL97, LL11 and more.
No personal guarantee.
Financing is tied to the property, is non-recourse with no technical default provisions.
Who can use NYC's PACE program?
As the New York City PACE program develops (program re-launched in Q4 2022 with additional guidelines to follow for new construction), one thing is certain: PACE financing will facilitate timely investment in energy-efficient capital improvements to commercial & multifamily buildings (3 or more units).
Property Owners
Property owners of buildings with greater than 25,000 square feet are subject to comply with Local Law 97, which limits carbon emissions. For most, this is an expensive proposition, yet NYC's PACE policy supports owners making sustainable, energy efficiency, and renewable investments with long-term low-cost financing.
That's good news, but there is more:
First, the PACE programs are not exactly new. Commercial property owners across the nation have long-used PACE funding to drive down operating expenses with energy-efficient and renewable energy investments.

Second, smaller commercial buildings, not subject to Local Law 97 can also use the PACE program to make improvements that save energy and reduce emissions.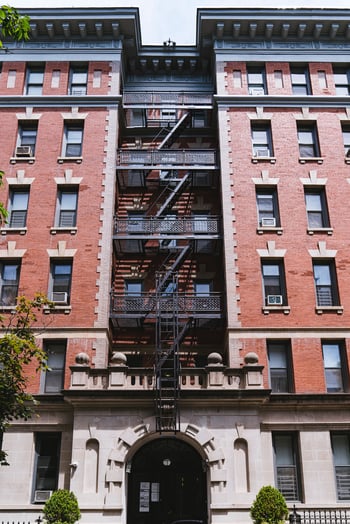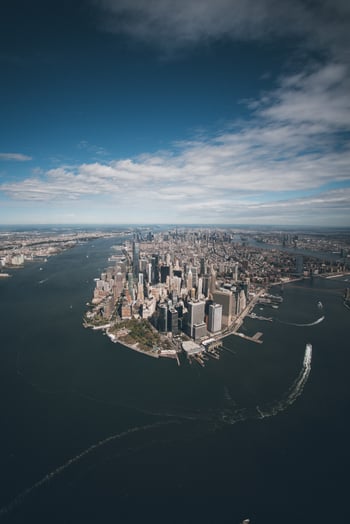 Developers
In addition to driving upgraded energy efficiency of multifamily properties and NYC's existing building stock, PACE financing is expected to play a significant role for new construction which are required to comply with emissions limits and electrification standards. Once guideless are issued and new construction is eligible in NYC, PACE can be utilized by developers to increase returns, to reduce the weighted average cost of capital, and to reduce value-engineering decisions to enable the inclusion of more sustainable elements in the development.
Energy & Efficiency Service Professionals
Contractors, energy services providers and manufacturers will play a key role in helping New York City deliver on its aggressive sustainability goals. As each stakeholder develops energy-saving projects and equipment installations, they will benefit from being able to introduce C-PACE financing to help reduce costs, which are a primary barrier to entry for building owners and developers. In short, knowing the details of the PACE program can help professionals close more business and thus deliver more renewable, green roofs, and energy-efficiency projects throughout the city.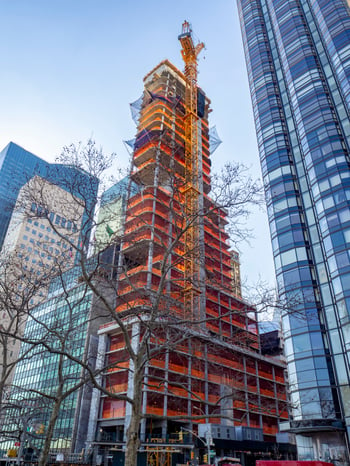 A PACE Program for New York City
The New York City Energy Efficiency Corporation (NYCEEC) and the Mayor's Office of Climate and Environmental Justice have recently published program guidelines, which we can walk you through in detail, but here is the gist:
Basic Requirements
First, your property needs to be in the five boroughs, though the State has a program too. Then you have to be current on your property taxes and be making capital improvements that save energy.
Property Eligibility
NYC PACE is designed to help commercial properties of all types, from multifamily to mixed-use and beyond, but there are some things we need to check, such as environmental concerns. Pre-screen your property by using the "get started" button above to tell us about your property.
Eligible Measures
Generally, if the improvement made to a building saves energy or water, the answer is 'yes,' it's eligible. There are even provisions for other public benefits. The list is long, so whether you have a fully scoped efficiency project or are just starting to explore compliance with Local Law 97, use the "ask a question" button above to start a conversation about what you can achieve through the program and what type of energy audit or feasibility study may be required.
The Funding Mechanism
PACE financing is provided by private capital providers (no public funds are deployed) through voluntary special tax assessments. Repayment is made through the property tax bill over a long period of time, generally matching the estimated useful life of the energy-saving equipment involved in a project. To learn more about funding amounts and general underwriting standards, please "get started" above.
Program Origins
Local Law No 96 of 2019, established the City's sustainable energy loan program, i.e. PACE. The law is considered companion legislation to Local Law No 97, which passed a part of the Climate Mobilization Act by the New York City Council in March 2019. The latter requires large existing buildings (over 25,000 sqft.) in New York City to reduce their carbon emissions by 40% by 2030 and 80% by 2050. PACE programs, while new to New York City, are not new. In fact, 24 states and a number of cities, such as Chicago have active programs.